Last Lamb of the year!
We have finally finished lambing!
This North Ronaldsay ewe has been keeping hold of this little ewe lamb for weeks!
We were expecting to finish lambing at the beginning of May, but we are finally over the line, finishing with this lovely single ewe lamb!
We have had more females than males born this year, which is great for the conservation of this very rare native sheep breed.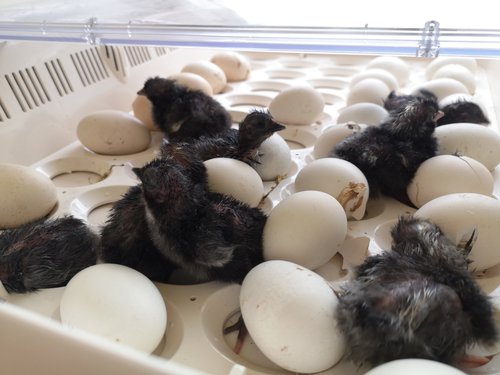 Exploding eggs!
The eggs from our rare breed poultry are starting to explode... Thankfully, exploding with chicks and not because the eggs are rotten!
After a bit of a slow start to the year with a few chicks hatching here and there, we are now in full swing with lots of chicks hatching almost weekly.
It feels great to know that we are helping conserve these rare and native breeds from disappearing, and it is also such a great sight to see dozens of tiny cute chicks running around!